Welcome to Ancient Wisdom of Herbs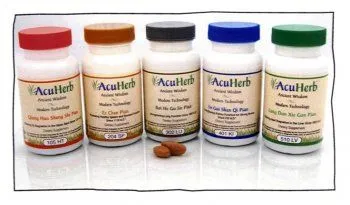 Our high-quality line of herbs represents the best of ancient healing traditions combined with modern technology, to give you outstanding results at reasonable cost. Featuring tight integration with the AcuGraph system. Each herb product is based on authentic, classical Chinese formulation in use for hundreds, even thousands of years. These formulas have been selected for their outstanding effectiveness and gentle action.
Purity
Our formulas begin with the keen eyes of knowing experts who possess the unique talent to select the highest-grad raw materials at their peak. These superior-quality herbs are then prepared with great skill into classical formulas through ancient processing methods combined with state of are technological know how. The resulting tablets retain the potent healing properties and energies of their raw ingredients.
Quality Control
Where does quality begin? Superb quality begins far before the manufacturing process-as far back as the seed and the soil, the climate and the care. These are the tangibles that allow excellent, sturdy herbs to grow well and deliver their potent best. The herbs products are grown, processed, tested and packaged by Gansu Corporation at one of the largest and most modern herb manufacturing facilities in China. Gansu owns its land and grows its own raw herbs, thus ensuring the absolute highest standards and freedom from contamination from seed all the way to sale.